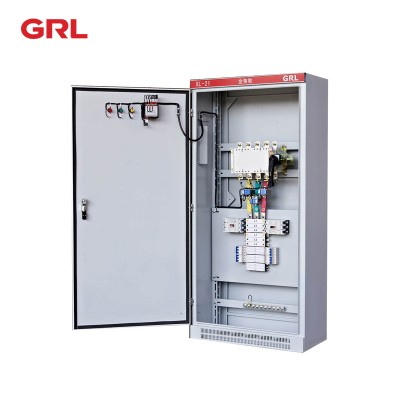 Power Distribution Box manufacturer
The power distribution box is an essential equipment for the power system. It is a device for concentrating, switching and distributing electric energy. The power distribution cabinet is composed of secondary power distribution devices such as cabinets, switches (circuit breakers), protection devices, monitoring devices, and ammeters. It is installed in electrical equipment such as power stations and substations. Distribution boxes are mainly used for high-voltage switchgear, transformers and other electrical equipment in indoor or outdoor substations.
The power distribution box has the characteristics of good insulation performance, safe and reliable operation, flexible connection and wide protection range. It mounts to the wall and provides a convenient way to distribute power to different areas of the building.
GRL innovatively adopts the busbar system in the distribution cabinet, which is made of high-quality materials and designed for long-lasting performance, bringing convenience, safety and efficiency to the distribution cabinet products.
Inquiry Now