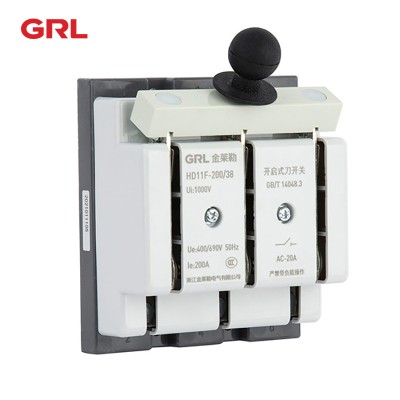 Knife Switch manufacturer
Knife switch is generally used to control the ON/OFF of AC or DC low voltage (not more than 500V) circuits. Under the rated voltage, its working current cannot exceed the rated current.
When we choose knife switch to control the machine's power supply, the knife switch is mainly used as a power switch, which does not need to be cut off or closed frequently.
Generally, it is not to switch on or cut off the working current of the motor and. There are single poles, double pole and three poles.
The three-pole knife switch current has 100 A, 200 A, 400A, 630 A and 1000 A. With model no. HD(disconnector switch ) and HS(changeover switch ) and other series.
Inquiry Now