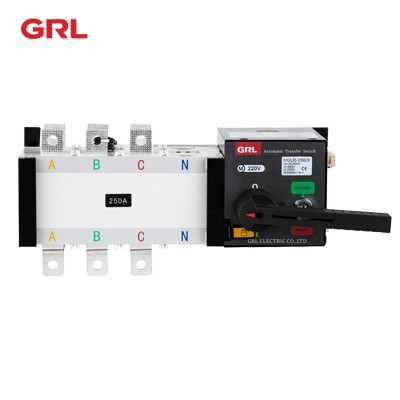 Transfer Switch manufacturer
Automatic transfer switch (ATSE) is the combination of switch and logical thinking, realizing the automatic transfer switch of mechatronics. With voltage detection, communication interface, electromechanical interlock and other functions. It can realize automatic, manual, remote control and emergency manual control.
The automatic transfer switch is suitable for the automatic transfer and safety isolation of the automatic transfer equipment between the main power supply and the backup power supply of the power supply system or secondary load.
The operation is to manage the operation of the motor and the gearbox through the logic controller with various logic commands. The motor drives the energy storage spring to release the acceleration mechanism quickly, disconnect the circuit and perform circuit conversion, and achieve electrical isolation through the obvious visible state, thereby greatly improving electrical and mechanical properties.
Inquiry Now